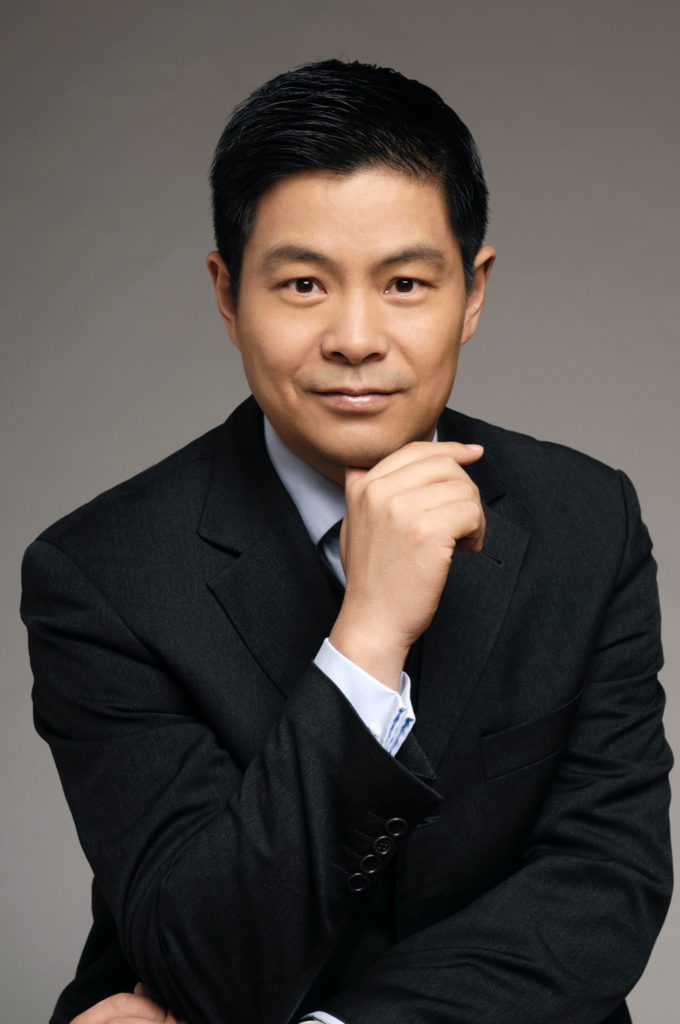 Dr. Fanchen Meng
Chairman & CEO, PPID SAS UG (haftungsbeschraenkt); Senior Sales Advisor China to the MD, BayWa r.e. Global Services GmbH; Vice Chairman Great China Region, Polycare Research GmbH
Dr. Fanchen Meng was born in June, 1964. After graduating from Shanghai Fu Dan Middle School, he studied in Shanghai Tongji University, and graduated in 1986 with a Bachelor Degree in Civil Engineering. In October 1986, Dr. Fanchen Meng went to Germany to study at the University of Bochum, and graduated there with the Dipl. Wirt.-Ing in 1989 and with a PhD degree in economics in 1991.
Since May 1999, Dr. Meng was honored by Tongji University with the pluralistic Professor title for 4 years. Since October 2005 Dr. Meng became Professor of Management School of Tongji University coaching PHDs and Post Doctor Degree Candidates.
In April 1991, Dr. Fanchen Meng joined the top management-consulting firm, A. T. Kearney and became one of the most recognized and successful management personalities with a Chinese origin in Germany. Dr. Meng has 13 years of top management consulting experience mainly in Western Europe with a home base in Düsseldorf, before returning to China in 2000 to run A.T. Kearney operations in Shanghai. During the last two years of his career within A.T.Kearney, he served and learned Siemens from the perspective of a trustworthy consultant to SLC's senior executives.
Dr. Fanchen Meng joined Siemens in April 2004 to assume the role of Vice President of Siemens Ltd China, and President of Siemens One China. During his term, SLC implemented successfully Siemens One approach in target areas such as harbor, healthcare, public development and achieved several hundred mill Order Intake by best serving our target customers with our value-creating products and service. All achievement via Siemens One in China far exceeded SLC's target and expectation in FY04 and FY05.
As of Oct. 1st, 2005, Dr. Meng is appointed as Senior Vice President of Siemens China and General Manager of Siemens Shanghai, responsible for the overall business development of Siemens in Shanghai, incl. 12,000 employees and more than 20 operating companies. His team was successfully growing Siemens business in Shanghai from less than Euro 300 Mill to nearly Euro 900 Mill in 2 years. As of November1st 2008, Dr. Meng is appointed as General Manager of Siemens Region East (the largest overseas operation), responsible for the overall business development, 50 operating companies and 30000 employees generating close Euro 3 bn business.
In July 2010 Dr. Meng joined Lafarge SE in Paris as Group VP and Head of Strategy Asia, responsible for e.g. worldwide portfolio management and manufacturing asset optimization, strategic planning and investment/divestment incl. M&A in Asia. In September 2013 Dr. Meng joint Heidrick & Struggles in Paris as Global Partner, responsible for European Operation & Supply Chain, and Key Account Manager Fosun & Volkswagen.
In Jan 2016 Dr. Meng founded PPID SAS in Paris and became its Chairman & CEO. PPID SAS has been since identifying small innovative companies, which are improving carbon footprint and reducing CO2 emission with their service and product portfolio. Value added focus of PPID SAS is to help accelerate their growth, both in China and Europe. In this role, Dr. Meng now is coaching 2 Chinese and 2 Germany companies in their e.g. business acquisition, funding and development strategy. The operating base of PPID SAS has been relocated to Duesseldorf in Germany in Jan 2019.
In June 2020 Dr. Meng has been invited as Senior Partner to help set up the first Green Bank in China, the Bay Green Tech Bank, an initiative of the Central Government represented by MOST (Ministry of Science and Technology) and Guangdong Province.
Dr. Meng is a frequent speaker for many high-profile events and popular writer of many articles in the leading magazines and newspapers both in Germany and China.